Apparel business
Style life : Daily fashion
2017-05-27 22:46

Global market for luxury products has grown at a pace of 15% for a year, outperforming mainstream apparel sectors. But, during the past few months, the market experienced shrinkage of 10% during the first two quarters of 2009 due to economic crisis. There was a shift in the shopping trends of the consumers making them to move towards private labels and cheaper brands. Industry analysts predict that sales of luxury products will have a sluggish growth in 2009, and will revive by the end of 2010. Industry analysts also predict that sales in the segment will further increase by 4% by 2011, and ultimately recover completely in 2012. Companies need to adopt new strategies, and opt for cost cutting tactics, and attempt to develop a premium shopping experience.

2017-05-27 22:36

Diplomats of foreign affairs and trade of more than 20 emerging nations have come together and held talks regarding the proposal of a preferential trade blueprint to cut export tariffs by at least 20% on at least 70% of exported goods.

These countries include India, Pakistan, Vietnam, Argentina, Brazil and Egypt, but the cut of tariff may exclude textiles and apparel. Sources said even China, the most competitive emerging economy is not part of the campaign, sensitive textile and apparel produced by some participating nations such as Brazil and Argentina are not discussed the list.

Jorge Taiana, Argentina's minister of foreign affairs and trade, who chaired the talks, said parties to the UN-sponsored Global System of Trade Preferences will launch intensive negotiations next year to conclude a final accord by the end of September 2010.
NEWSLETTER SUBSCRIBE (EMAIL)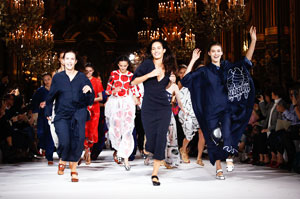 Online Fans