RACHEL LYNCH
., 28 YEAR OLD MODEL AND ARTIST FROM
UNITED STATES
0 comments /

/ 2020-09-19 19:27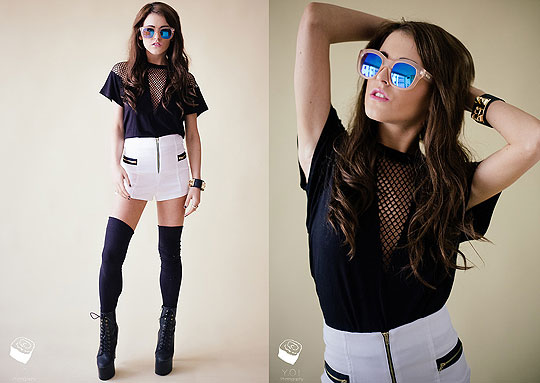 RACHEL LYNCH SAYS…
how do you keep it black and white cool in the summer heat?
LATEST LOOKS BY RACHEL LYNCH.
COMMENTS
POSTED BY:

Rachel Lynch
i like my hair messy, my nailpolish chipped, and my rock n roll playing early in the morning. i've always been a litte out of my head. imma little girl who enjoys a good mystery. high heels, rock n roll, a little heart and a whole lot of soul. im quite temorary, and full of adventure. just when you think you know me, i'll prove you wrong.
Online Fans