WILLABELLE ONG
., 24 YEAR OLD STUDENT/ELOGGER FROM
AUSTRALIA
0 comments /

/ 2019-07-16 19:39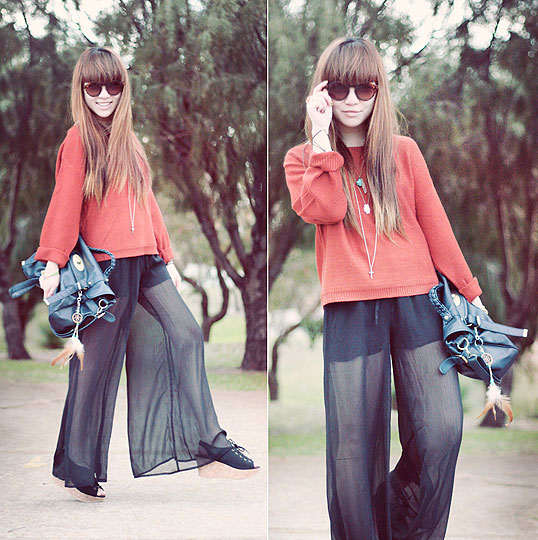 WILLABELLE ONG SAYS…
The weather finally warmed up enough for me to take these sheer bad boys out without the risk of freezing to death. I would've preferred pairing them with my JC Lita's but we were headed to a beach far away so I decided my very-walkable wedges would do.
Picked up these round sunglasses from Mango a while ago and they've been one of my favourite pairs since. Can't wait to raid the local Mango store when I head back in December!
LATEST LOOKS BY WILLABELLE ONG.
COMMENTS
POSTED BY:

Online Fans