An end of summer barbecue calls for dishes that make the most of the seasons most cherished ingredients.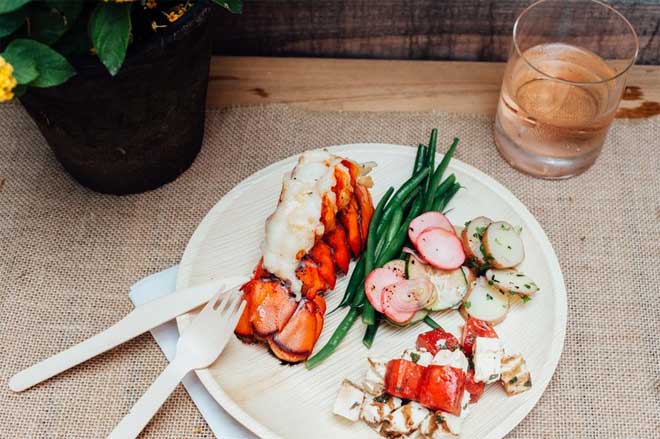 An end of summer barbecue calls for dishes that make the most of the season's most cherished ingredients. Bill Blass's Chris Benz has a history of doing just that, serving summer-y hits in his Brooklyn backyard: grilled Maine lobster tails with garlic butter, grilled peaches and burrata on crostini, and grilled, maple-glazed bacon-wrapped carrots—a surprise guest favorite. "Hot off the grill, it was like a shark attack," the designer exclaims. "They were definitely a crowd-pleaser—and I almost forgot that I had prepared them." But preparing well ahead of time, it turns out, is the key to hosting a BBQ that the grill master enjoys as much as the guests: "I prepped the lobsters for the grill earlier in the day, so that when I felt it was time to serve grilled dishes, everything would be ready to fire," the designer explains. But even without a ton of prep, a BBQ is a no brainer. "For summer, grilling is where it's at for parties," explains Benz, who is so serious about the barbecue that he even took a grilling class at Brooklyn Kitchen to hone his technique. But his best tip? "Use real lump charcoal. It doesn't have any of the gross chemicals that the quick-lighting briquettes have, and it stays very hot for a long time." Never one to forgo style for function, the designer laughs: "Also, it's quite beautiful looking. Some guests even joked that it would look great in a bowl on their coffee table."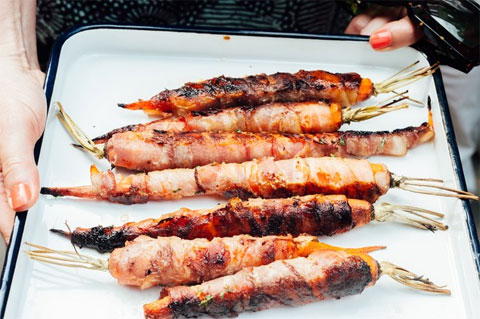 Wrap the carrots in the bacon. Arrange on a wire rack on a baking sheet and pre-bake in a preheated 400F oven until the bacon is cooked and the carrots are tender, about 20-30 minutes, glazing with the maple syrup half way through. Grill on grill pan or BBQ 3-5min prior to serving until bacon is crispy, reglazing with maple syrup halfway through. Serve immediately.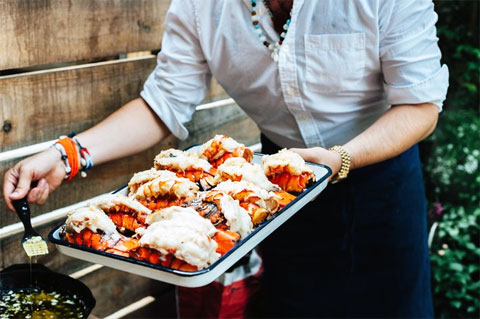 Melt butter in a large cast iron pan. Saute the chopped garlic until almost brown. Remove pan from heat. Pour garlic butter into a measuring cup up to 1/4 cup level and set aside remaining butter for later use. To piggyback the lobster tails: Lengthwise slice through the center upper shell of the lobster to expose the tail meat, but leave the tail fan and under-shell in tact. Open the shell and use fingers to gently loosen the tail meat. Pull meat out so it sits atop the shell while still connected to the tail fan. Position the meat and press the shell sides underneath to regain original shape. Using a brush, paint melted garlic butter onto the lobster meat. Sprinkle with salt and pepper. Brush or spray the grill grates with vegetable oil to prevent lobster from sticking. Place lobsters on grill, cooking for 5-10 minutes or until lobster meat turns white. Remove from grill. Brush with reserved garlic butter and serve.
POST
: 2023-09-22
More Apparel Brand News
NEWSLETTER SUBSCRIBE (EMAIL)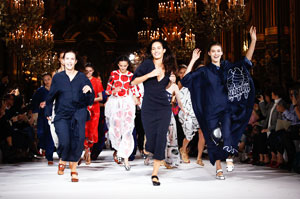 Online Fans