ALA KONTUREK
., 33 YEAR OLD BEEKEEPER FROM
POLAND
0 comments /

/ 2022-12-09 19:18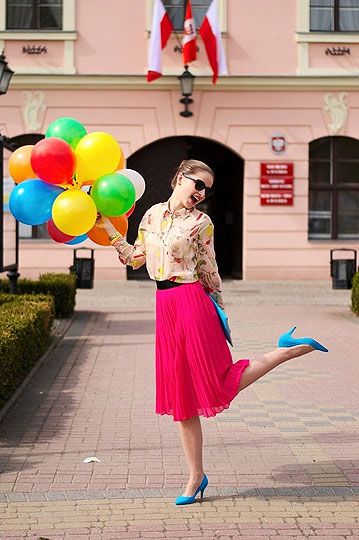 ALA KONTUREK SAYS…
I didn't escape from the psychiatric hospital. However, I'm not used to going out to the town with a ballons in my hand. So I was doing everything else just not to be with them in a center of a small town, in the crowd of passers. However, my longing to color was much stronger and I decided to this balloon madness. And so what? I don't regret!!!
Cause my colorful wardrobe constantly stimulates my senses and makes me quite freak man :)
LATEST LOOKS BY ALA KONTUREK.
COMMENTS
POSTED BY:
Ala Konturek
Wishlist is 'neverending story'. Wallet's content? Poor. But don't worry about me :)
Online Fans