MELANIE P
., 29 YEAR OLD STRIVING FASHIONISTA FROM
UNITED STATES
0 comments /

/ 2022-05-26 20:15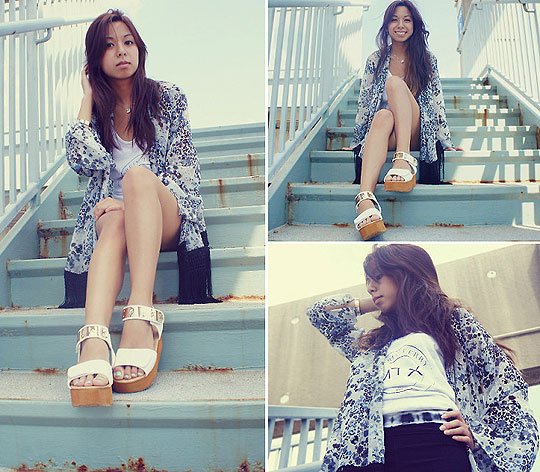 MELANIE P SAYS…
September already! A few days ago, I received a package from the Morris Terry with whom I have previously worked with in the past! I love their sports apparel because of the quality of their material, you can go out for a run in their clothes yet still be stylish at the same time, and they provide selections in my size! I usually have difficulty finding the right clothes to wear because I am on the petite side but their clothes are fitted nicely, especially their bottoms!
I added some extra glam to this outfit by adding a fringe cardigan and some pretty creepers. Modern yet indie.
One last thing! You can use the code 'Aetherlily' to get $15 off your next purchase at Morris Terry so check them out! =) Have a lovely Labor Day weekend!
Visit my blog for more or if you like my style!
LATEST LOOKS BY MELANIE P.
COMMENTS
POSTED BY:

Melanie P
Hello, there. =) Nice to meet you. I'm a 2nd year attending university. Thanks for stopping by!
Online Fans