MELANIE P
., 27 YEAR OLD STRIVING FASHIONISTA FROM
UNITED STATES
0 comments /

/ 2020-04-04 18:53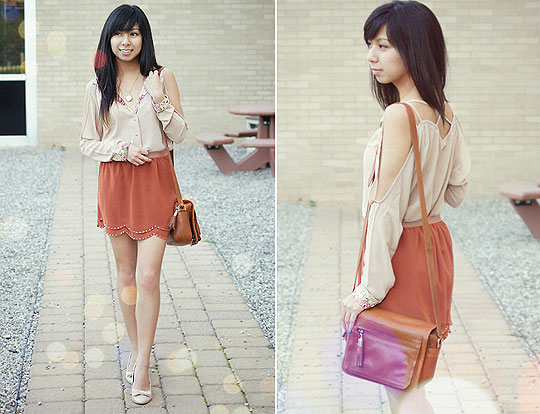 MELANIE P SAYS…
Received this lovely blouse from Sugarlips apparel. Went for a more romantic, feminine look today. I love the cutout detail of this blouse. Sugarlips has some great, unique pieces and I love the fact that they use style bloggers like myself as the faces and models for their website. Totally a favorite for online shopping right now, check out the site!
LATEST LOOKS BY MELANIE P.
COMMENTS
POSTED BY:

Melanie P
Hello, there. =) Nice to meet you. I'm a 2nd year attending university. Thanks for stopping by!
Online Fans