ELLE RIBERA
., 30 YEAR OLD PHOTOGRAPHY STUDENT FROM
UNITED STATES
0 comments /

/ 2021-03-04 20:37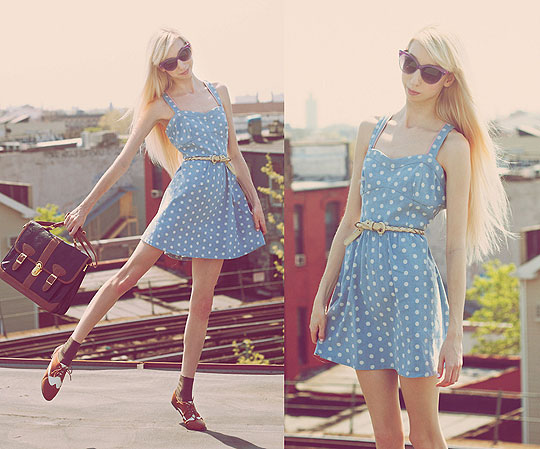 ELLE RIBERA SAYS…
My dress was a gift from Dahlia, all of their clothes are right up my ally, check out their website for more cute dresses!
My little saddle shoes remind me of a pair I had when I was six (except they were black and white). You can find them at vanillaberries.
More photos on my blog!
LATEST LOOKS BY ELLE RIBERA.
COMMENTS
POSTED BY:

Elle Ribera
My name is Elle and I'm a photography student at The School of Visual Arts in NYC, specifically studying fashion photography. The majority of my photos on here are self-portraits :)
Online Fans