MONA-LENA COOKIES
., 28 YEAR OLD SOCIAL STUDENT FROM
UNITED STATES
0 comments /

/ 2020-02-20 09:59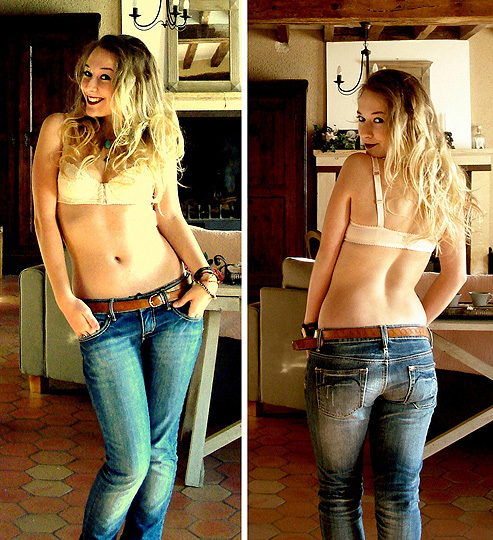 MONA-LENA COOKIES SAYS…
This is not a look okay! I was just wearing a jean's and bras. So is it a look? After all, you don't know, maybe I went out like this. I am not naked, so we can't talk about nudity, but there is no interest in it, a girl, with jean's and bras who is smiling...
Firstly they said that my "photo is too skinny", and when I look at this, I think I'm not skinny, look at my funny hips!
So, if I am not popular, if I take my photo alone and if I show you my bras and my body, is there an interest, do you see my style here? My mind? My way to see life?
I think you won't be interested by this and others 'cause I am not a model, I'am just I.
LATEST LOOKS BY MONA-LENA COOKIES.
COMMENTS
POSTED BY:

Online Fans