ANNA WIKLUND
., 38 YEAR OLD BLOGGER, MEDIA STUDENT FROM
SWEDEN
0 comments /

/ 2022-05-25 18:34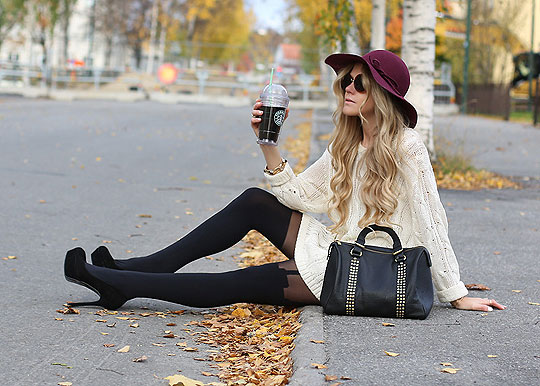 ANNA WIKLUND SAYS…
Hi babes!
Long time no see, but now I'm back with a new look! It is a favorite look for me because I love to match a cosy knitted sress with high heels and cool tights. It feels casual but still fun and that's what my style is all about!
I hope you will like it
LATEST LOOKS BY ANNA WIKLUND.
COMMENTS
POSTED BY:

Anna Wiklund
Media student in Umea, northern Sweden, who loves fashion. I don't wear fur but I wear fringes, high clogs, wedges, chunky cocktail rings, oversize tops, skinny jeans, crochet, knits, harem pants and I love, love, love a simple style mixed with a bohemian touch. Hope you like it!
Online Fans