ANNA WIKLUND
., 34 YEAR OLD BLOGGER, MEDIA STUDENT FROM
SWEDEN
0 comments /

/ 2018-07-23 19:56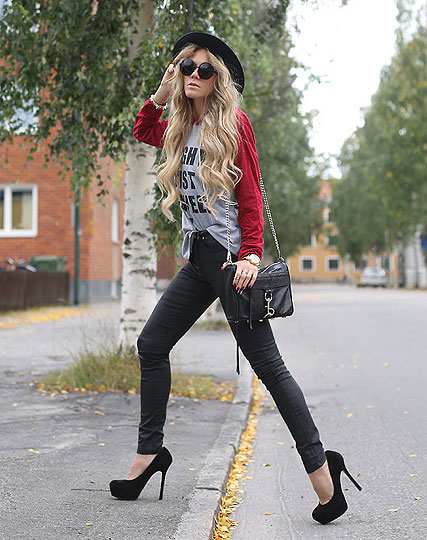 ANNA WIKLUND SAYS…
Hi sweeties!
Here is a little sportier look than my usual style but I kind of like it! The top is so cool and I really like how it looks with the skinny jeans and the heels. Casual but not boring!
I hope you like it and have a lovely monday!!
LATEST LOOKS BY ANNA WIKLUND.
COMMENTS
POSTED BY:

Anna Wiklund
Media student in Umea, northern Sweden, who loves fashion. I don't wear fur but I wear fringes, high clogs, wedges, chunky cocktail rings, oversize tops, skinny jeans, crochet, knits, harem pants and I love, love, love a simple style mixed with a bohemian touch. Hope you like it!
Online Fans