JANA SPACEMAN
., 31 YEAR OLD PHOTOGRAPHER FROM
GERMANY
0 comments /

/ 2020-11-24 10:56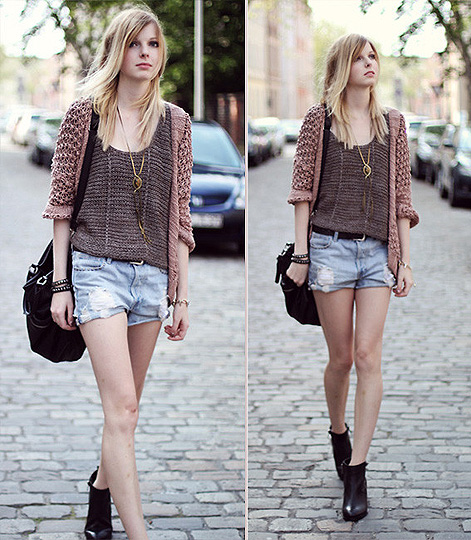 JANA SPACEMAN SAYS…
A few days ago I was in beautiful Heilbronn, south Germany and incredibly warm there.
We felt like being on holiday, lying on the lake, swimming with pedal boats, spent half the night out there ... Luckily I was able to take a bit of the heat with me back to Munster, so a few days ago I was out without tights for I think the first time.
I've also worn my new Market HQ boots for the first time. Unfortunately, they were a bit too big and I've slipped out constantly, but with the thickest soles I could find at the shoestore they are now amazingly comfortable.
Now they've probably got health-shoe character too. ;D
LATEST LOOKS BY JANA SPACEMAN.
COMMENTS
POSTED BY:

Online Fans