Company Name:Jireh Costumes Industry Co., Ltd.
Company Introduction:
As one of the professional manufacturer in China, we are specialized in clothing for several years , main of our products are t-shirt for women's and men's , skirt, tank top, vest , trousers , jeans , child clothes and so on . our products are famous for its beautiful design, high quality, reasonalbe price , we always give our customer the impression of effiency , reliability, and attention to details , if you are intersted us , please scan our wesite:www.jireh.cn.
Business Type:China Manufacturer
Year Established:
No.of staffs: 13
No.of workers:12
Export area:19
Building area:
OEM/ODM:Yes
Address:2 floor 15thNO., HuangnigangRoad, Luwexiangxi Village
Telephone:(86)769-82885611
Fax:(86)769-82885894
Web Site:www.jireher.cn
Previous Company:Shanghai Xiaozechun Garment Co., Ltd.
Next Company:Yiwu Qiaojuan Clothing Co.,Ltd.
Gel coat
Nightwear
Overalls
Step skirt
Sheep leather
Ski jacket
Yoga clothes
low-rise pants
bare midriff
Sleeveless
Underwear Waichuan
Square pants
Skateboard pants
A dress
Bottoming shirt
La crotch pants
Kimono
Maid installed
Hanbok
Fitness pants
Custom-made suit
Outer clothing
Straight Skirt
Knitwear
Western style clothes
Wclose
Chiffon shirt
Fishtail skirt
Chiffon Skirt
Half Skirt
Puff Skirt
Pleated
Underclothes
leggings
Bats shirt
Lucy Unit installed
Job loading
Wide leg pants
swallow-tailed coat
Invisible Underwear
POLO SHIRT
Tights
Raincoat
Muffled Skirt
Jacket Dress
Festival Dress
Kilt
tailored skirt
Flare Skirt
Bell-shaped skirt
NEWSLETTER SUBSCRIBE (EMAIL)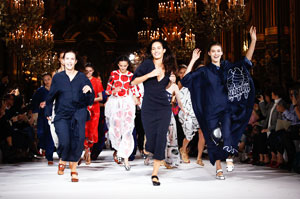 Online Fans