Apparel business
Sleeveless


Tezhi no-sleeved shirt, no sleeves, exposing the entire arm from the acromion Department of apparel. Sleeveless women generally wear, men wear a vest (shoulder exposed). Sleeveless dress for women in full, the upper arm can be fully demonstrated the female curves. Synonyms: vest, waistcoat. English: sleeveless

Sleeveless features:

Sleeveless T-shirt, vest for summer wear. Sleeveless vest, dressed for spring and autumn.
NEWSLETTER SUBSCRIBE (EMAIL)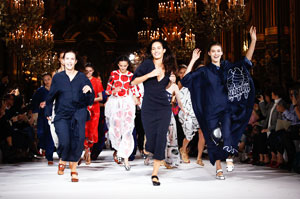 Online Fans