Apparel business
Hot Pants


Hot pants (Hot Pants), an American super-tight shorts of a title. It is very short shorts, short tight crotch, often cross satin, velvet, velveteen, Li velvet fabrics with special texture, sometimes even helping other beaded ornaments;

Lie to the pubic bone (pubic bone structure is very maternal pelvic area), the much lower than we used to say the low waist. As to why this ultra-shorts in the front plus a "hot (hot)" the word might be understood from the following three aspects: first, their own dress for hot days; second is to bring people to the burning of the visual impact; third is very popular Top. It is said shorts and small vest is Europe and the United States popular singer Britney Spears (Britney) two sexy arms, as shown on the right. To the late 20th century to suit skirt in the form of super short skirts, little white-collar women have become the "uniform", but the shorts are still being excluded from outside the office. In 1965,heat (Andre courreges) conference in the High Fashion Show Mini - a very short skirt, then, as young women wardrobe classic.

Shorts, also known as shorts, consists of shorts and super-shorts. Hot body and exquisite curves needed to set off shorts, with the trend of development, more and more short shorts. Shorts not only rampant hot summer, cold fall and winter is still selling. As the body shorts income effect is obvious and easy to match with other clothing, to prompt access to different age groups of all ages.

Shorts are not necessarily tight, but more young people to wear hot pants are tight cowboy. Feeling that can only be put on the hips do not see the legs surround, tiled look trousers is a two-centimeter-long now! The meaning of some pants. Some shorts a bit like briefs, and did a little leg, very few people wear domestic. Shorts exposing the entire thigh was very sexy, but also the most intuitive shortcomings exposed thigh, so slender legs and leg-type good-looking girl is a beautiful legs show the best choice. The leg type is not good, thick legs girls are very bad choices in terms of visual effect is too obvious, does not look good.

Shorts are in English transliteration, HOT-hot. This HOT is hot, sexy do not mean we all know the meaning of heat. Sexy hot pants hot pants is the meaning.
NEWSLETTER SUBSCRIBE (EMAIL)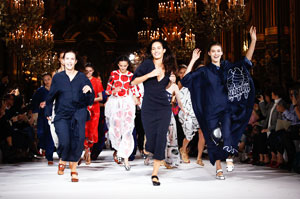 Online Fans