Apparel business
singlet


Shirt = t-shirt (transliterated "T-shirt"), is a special kind of T shirt! Generally refers to some of the clothing is designed with the specific meaning of the text or pattern of short-sleeved T-shirts.

Most of these garments reflect the wearer's unique temperament and personality.

Now generally derived for the shirt DIY (do it yourself) T 恤.

Because the pattern shirt dress themselves are selected and then processed printed on clothes! So called DIY!

DIY - T shirt is a fashion and trends, as modern people like aggressive, reflect their own personality, so DIY-T-shirt by more and more sought after. Especially young people! !

It is the civilian shirt, popular, and very stylish. Color, pattern, collar cuffs hem shape changes often creative, follow the latest trend indicators.

Indeed, it is the most "culture" of a garment, political, ethnic, music, movies, pets cartoons, current information ... ... nothing unreasonable. It is not the greatest value style fabric, which is the bearer of cultural content. In general, people on the Chinese character meaning of clothing is more attention, but more and more foreign words appear in the clothing, many people do not pay attention, such as "Tool", "kiss me", "l love you "and other words, if when in costume, be sure to have understood their meaning, otherwise out of trouble, Xiang's" slut shirt "lies in ignoring the lessons of foreign language information on the meaning of clothing.

Shirt (t-shirt) is a popular clothing, not lack of stylish, its color, pattern, collar, cuffs, hem shape changes often creative, but really, it is the most "culture" of a garment. Political, ethnic, music, movies, pets cartoons, theme, trend information can not be ... ... nothing, its greatest value lies not in style fabric, which is the bearer of cultural significance.

Shirt, is the Chinese people on the show has a specific meaning of clothing, especially round neck T-shirt of the call, the call to express their exact nature, "shirt" This particular form of the characteristics of the clothing. Shirt There has for several decades in China, and now is the best and the most specialized brand should appear shirt time. China has already emerged in front of the two T shirt brand; shirt States Kingdoms: couple T shirt brand and single faction: a single T shirt brand

Often originated in a hurricane eye, but the trend is often originated in a casual idea. When users ten ridiculous proposal DIY T-shirt on behalf of young people with the help of computer technology, from the "what other people design what we wear," the passive state, has gradually changed to "what to wear on their design as" the active situation. One of the biggest manifestation of that shirt of DIY, that is to buy the T shirt is printed on self-designed patterns or words, in order to reflect their personality and world view. For example, when the nationwide earthquake popular I LOVE CHINA shirt, spring 2010, sharp brother shirt, dragon spruce top ten ridiculous topic of culture. DIY culture of their own shirt (T shirt) is not only unique, but also limited edition, do not have the delight to wear.
NEWSLETTER SUBSCRIBE (EMAIL)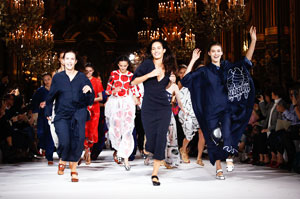 Online Fans