Apparel business
Health clothes


"Sweater" was born in the 30s New York, was the production of tooling for the cold storage workers. However, the characteristics of warm and comfortable sweater increasingly favored by athletes, soon after members of his girlfriend and is popular in the football star in the music.

70s, Hip-Hop culture began rising. Sweater has become a symbol of rebellious sub-culture, young people wear a hat that cover the face are the same, can my soul isolation.

Hip-Hop culture in the late 90's pop culture as a force that can not be low, Tommy Hilfiger and Ralph Lauren and other designers are launching their own brands University Logo printed on the sweater products, Gucci and Versace then these high-fashion Brand also will join the product line sweater.

Vogue's writer Sarah Harris of "sweater" to a "Restless Youth", but appeared in Vogue in the office sweater has a lot of moderate, elegant simplicity, beautiful fabrics.

Today, all the brands are launching all kinds of styles and patterns sweater, can not find the sweater products store or shop have disappeared. Sweater gradually kill rebellious temperament, became a popular costume, but there are constant pursuit of unique and rare driven many artists and photographers offering a limited edition sweater, cause for concern.

Sweater the price is not high, even students can afford. This is a further extension for the sweater was facilitated. Wei Yi's development has now been closely linked with fashion, every year a different style of sweater styles available for the public favorite.
NEWSLETTER SUBSCRIBE (EMAIL)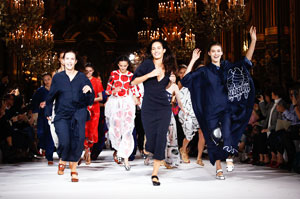 Online Fans