Apparel business
Knitted Underwear


The so-called underwear is worn on the coat close to the skin and body inside the clothes. Knitted underwear is the most textile and apparel market, apparel variety of consumer concern, the "second skin, the body," said. The main function is to warm underwear, sweat, protect human body such as skin and avoid dirty coat. With the improvement of living standard, modern lingerie also required to adjust the human body, from some of the decoration and health effects, so the concept of underwear has undergone great changes, in addition to normal underwear, but also make up the whole separation of underwear, decorative underwear, body shaping underwear and exercise clothing, etc. Are described below.

① underwear: Men underwear common varieties of half-round neck cardigans, short sleeve cardigan sweater, ribbed shirts, heart-shaped long-sleeved shirt, vest, small openings underwear, pants and other flat feet; camisoles in common with Ms. T-shirt, underpants, briefs, etc..

② shaping up the whole underwear and lingerie: beauty is human nature, the perfect shape, slim, muscular body is the goal that people, especially women consumers. Shaping underwear underwear and make up the entire 20th century, originated in the early 30s, with coordination and motor function of skin to make up for deficiencies on the body, shaping the body's function, and its main products are bra, plastics waist, skirts and other support.
NEWSLETTER SUBSCRIBE (EMAIL)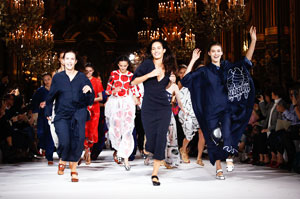 Online Fans