Apparel business
Jacket Dress


Focus patchwork jacket skirt decorated Ji-open wire in the seams, with horizontal pocket or out patch pocket, after the skirt slits in the seam or front door, also can use the dark folds.

Jacket because of the decorative features and is similar to the name.

To do more solid, relatively small canvas and other thick fabric to cut.
NEWSLETTER SUBSCRIBE (EMAIL)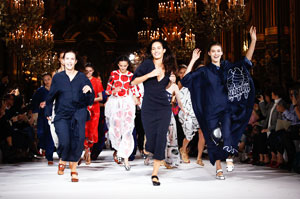 Online Fans