Company Name:Shenzhen Kaixin Fashion Co.,Ltd
Company Introduction:
Shenzhen KAIXIN Fashion Co. Ltd is a professional woman apparel corporation, combining design, production, sales and high-efficient management. Carrying out the internationalized, diversified, and collectivized strategies, KAIXIN company practise general-manager responsible system, with subsidiaries of R&D center, product center (including delivery center), marketing center, function center, finance center as well as branches in Guangzhou, Nanjing, Kunming, Shijiazhuang, Nanning. Currently, over 500 staff serve in KAIXIN, most of them coming from famous overseas companies. And corporate locations occupy over 7,000 square meters, 2,500 of that is used as production area with over 250,000 pieces monthly capacity, and over 3,000 square meters advanced delivery center and service center. As KAIXIN company's renowned brand, Migaino has listed Shenzhen top 10 woman apparel brands, possesses over 500 exclusive shops across China. For 10 years, Migaino practises unique original design concepts, therefore won numerous awards and worldwide approvals. In line with the consistent operational concept of "sincere cooperation and win-win achievement", Migaino has been keeping on the cutting edge of innovation and fashion, and becoming the leader of domestic woman apparel brands.
Business Type:China Manufacturer
Year Established:1997
No.of staffs: 14
No.of workers:15
Export area:19
Building area:Nan Shan
OEM/ODM:Yes
Address:11 Floor, Blog F, No.1 Taoyuan Rod,Nan Shan
Telephone:(86)755-8060777
Fax:(86)755-260554
Web Site:www.migaino.com
Previous Company:3S I/E SHIJIAZHUANG CO.,LTD
Next Company:Xinghui Fashionable Dress Craft Co.,Ltd.
Gel coat
Nightwear
Overalls
Step skirt
Sheep leather
Ski jacket
Yoga clothes
low-rise pants
bare midriff
Sleeveless
Underwear Waichuan
Square pants
Skateboard pants
A dress
Bottoming shirt
La crotch pants
Kimono
Maid installed
Hanbok
Fitness pants
Custom-made suit
Outer clothing
Straight Skirt
Knitwear
Western style clothes
Wclose
Chiffon shirt
Fishtail skirt
Chiffon Skirt
Half Skirt
Puff Skirt
Pleated
Underclothes
leggings
Bats shirt
Lucy Unit installed
Job loading
Wide leg pants
swallow-tailed coat
Invisible Underwear
POLO SHIRT
Tights
Raincoat
Muffled Skirt
Jacket Dress
Festival Dress
Kilt
tailored skirt
Flare Skirt
Bell-shaped skirt
NEWSLETTER SUBSCRIBE (EMAIL)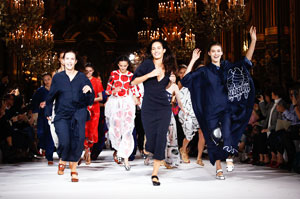 Online Fans