Company Name:Guangzhou Offside Clothing Co.,Ltd
Company Introduction:
Guangzhou Offside Clothing Co., Ltd. in China, that is a garment manufacturer and exporter, professional in boy's and girl's garment . We had established our brand OFFISIDE for 10 years in mainland China. Our products including T-shirts, jackets, pants, skirts,sweaters,cotton coat, down wears, hats,socks and so on, applying to spring,summer,autumn,winter.We are sourcing good distributor over the world, and aslo do OEM orders.
Business Type:China Manufacturer
Year Established:
No.of staffs: 14
No.of workers:13
Export area:19
Building area:
OEM/ODM:Yes
Address:Building 2, Jiajun Industrial Park, Jiahe Street,Baiyun District
Telephone:(86)020-61193059
Fax:(86)
Web Site:offside.cn
Previous Company:Tongxiang Jianjin Leather Garment Co., Ltd.
Next Company:Shenzhen Dori Clothing Co., Ltd.
Gel coat
Nightwear
Overalls
Step skirt
Sheep leather
Ski jacket
Yoga clothes
low-rise pants
bare midriff
Sleeveless
Underwear Waichuan
Square pants
Skateboard pants
A dress
Bottoming shirt
La crotch pants
Kimono
Maid installed
Hanbok
Fitness pants
Custom-made suit
Outer clothing
Straight Skirt
Knitwear
Western style clothes
Wclose
Chiffon shirt
Fishtail skirt
Chiffon Skirt
Half Skirt
Puff Skirt
Pleated
Underclothes
leggings
Bats shirt
Lucy Unit installed
Job loading
Wide leg pants
swallow-tailed coat
Invisible Underwear
POLO SHIRT
Tights
Raincoat
Muffled Skirt
Jacket Dress
Festival Dress
Kilt
tailored skirt
Flare Skirt
Bell-shaped skirt
NEWSLETTER SUBSCRIBE (EMAIL)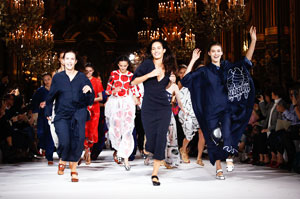 Online Fans