Company Name:Hebei Hengxing Fur&Leather Co.,Ltd
Company Introduction:
Hebei Hengxing Fur&Leather Co.,Ltd,established in 1989,lying in Hebei Daying,which is known as the Fur Capital of the World,covering an area of 68000 m2,in which the building area is 13600m2,has 268 employees,including 16 senior and 20 technologists.With 296 sets of machine,we can produce 30800 pieces of fur garment and process 8000000 pieces of raw skin each year. We have created the total production of USD 16000000 and foreign exchange of USD 13000000 in 2004. Hebei Hengxing has its own export&import license,and has set up international department,Russian department and factory including dyeing,clipping,confecting,sewing and trimming workshops.In order to meet the increaseing development of our company,we have founded a trading company named Hebei Hengruixing International Trading Co.,Ltd in Shijiazhuang. Meanwhile,Hebei Hengxing is the member of the China Leather Industry Association Fur Commission and has got the ISO 9001:2000 Quality System Certifitate.It is the only factory approved by National Quality Supervising and Quarantine & Examine Bureau.We can supply many kinds of fur products ,such as coats,plates,scarves,shawls,collars,strips,acessories dressed skins and so forth.Our product branded as "Dual Lion" enjoys a high reputation in Russia,Europe,North America,Southeast Asia.
Business Type:China Manufacturer
Year Established:1989
No.of staffs: 14
No.of workers:14
Export area:19
Building area:68000 m2
OEM/ODM:Yes
Address:Industrial Area, Daying Town ,Hebei , China
Telephone:(86)318-8321638
Fax:(86)318-8328666
Previous Company:womens designer clothing wholesale, Skylafashion CO. LTD
Next Company:Dongsheng Inc.
Gel coat
Nightwear
Overalls
Step skirt
Sheep leather
Ski jacket
Yoga clothes
low-rise pants
bare midriff
Sleeveless
Underwear Waichuan
Square pants
Skateboard pants
A dress
Bottoming shirt
La crotch pants
Kimono
Maid installed
Hanbok
Fitness pants
Custom-made suit
Outer clothing
Straight Skirt
Knitwear
Western style clothes
Wclose
Chiffon shirt
Fishtail skirt
Chiffon Skirt
Half Skirt
Puff Skirt
Pleated
Underclothes
leggings
Bats shirt
Lucy Unit installed
Job loading
Wide leg pants
swallow-tailed coat
Invisible Underwear
POLO SHIRT
Tights
Raincoat
Muffled Skirt
Jacket Dress
Festival Dress
Kilt
tailored skirt
Flare Skirt
Bell-shaped skirt
NEWSLETTER SUBSCRIBE (EMAIL)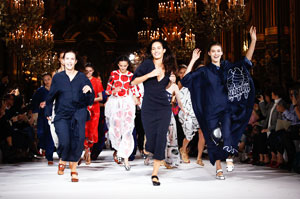 Online Fans