Company Name:Haiyan Jinda Knitting Garment Co. Ltd
Company Introduction:
It specializes in manufacturing knitting products as warp knitting, knitted sweaters, and others. The main products are warp-knitting products as circle down fleece, silk fleece, short fleece, and etc. and various worsted ladies woolen sweaters, mens sweaters. Circle down coats, gilets and jackets are can also customized with materials provided according to the orders. The products have sold well all over the country as well as foreign countries and regions such as South-east Asia, Japan, America and so on. Founded in 1988, the enterprise has formed into a certain scale enterprise with more than ten years development experiences. Presently it has more than one hundred completely computer-controlled round machines, knitting level machines and other kinds of produce equipments needed. Based on the tenet of "Foot on China, Market for World", the factory enjoys great fame in the textile trade. Believing on the words of "Todays Quality, Tomorrows Market", the enterprise will sincerely go on coorperating with external trade companies, businessmen both at home and abroad to satisfy vast consumers
Business Type:Manufacturer
Year Established:1988
No.of staffs: 101 - 500 People
No.of workers:101 - 500 People
Export area:Worldwide South-east Asia, Japan, America and so on
Building area:
OEM/ODM:False
Address:
Telephone:
Fax:
Previous Company:XIAMEN GELEISIDI CLOTHING CO.,LTD
Next Company:Plantlive Plant Support Co.
Gel coat
Nightwear
Overalls
Step skirt
Sheep leather
Ski jacket
Yoga clothes
low-rise pants
bare midriff
Sleeveless
Underwear Waichuan
Square pants
Skateboard pants
A dress
Bottoming shirt
La crotch pants
Kimono
Maid installed
Hanbok
Fitness pants
Custom-made suit
Outer clothing
Straight Skirt
Knitwear
Western style clothes
Wclose
Chiffon shirt
Fishtail skirt
Chiffon Skirt
Half Skirt
Puff Skirt
Pleated
Underclothes
leggings
Bats shirt
Lucy Unit installed
Job loading
Wide leg pants
swallow-tailed coat
Invisible Underwear
POLO SHIRT
Tights
Raincoat
Muffled Skirt
Jacket Dress
Festival Dress
Kilt
tailored skirt
Flare Skirt
Bell-shaped skirt
NEWSLETTER SUBSCRIBE (EMAIL)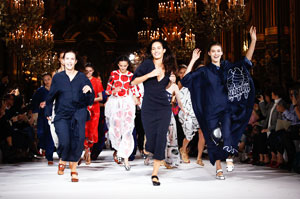 Online Fans