Company Name:Shandong Daiyin Textile and Garment Group
Company Introduction:
Shandong Daiyin Textile and Garment Group(D.Y GROUP) mainly deals with the production of business suit, business pants, leisurewear, kids garments, cold protection cloths, shirt, and so on. The annual output is 3 million sets, which enjoys a high reputation and its products are sold to United States, Europe, Hong Kong, Japan, South Korea and some other countries and areas. The "Leinuo" brand business suit, business pants has won the gold medal on the 6th China International Fashion EXPO '1999. The company has been inspected by WAL-MART, K-MART, MERVYNS and it has been approved by ISO9002 International Quality System Certification and ISO14001 International Environmental Protection Certification. Many famous overseas clothing companies entrust the company as authorized clothing manufacturer, such as: American WAL-MART, K-MART, GAP, JCP, COLBY, CELEBRITY, MERVYNS, European H&M, NAUTICA and Japanese JICHODO. Wait for your early reply and sincerely hope to cooperate with you and your esteem company. Tks & best regards Bessy dong E-mail: bessy365@hotmail.com Tel:0086-538-6560325 Fax: 0086-538-6560325 ADD: East of Dongyue Street,Taian,China Web : http://www.leinuo.com http://www.daiyin.com
Business Type:China Manufacturer
Year Established:bessy365@h
No.of staffs: 15
No.of workers:16
Export area:19 leinuo
Building area:bessy365@hotmail.com
OEM/ODM:Yes
Address:bessy365@hotmail.com
Telephone:(86)538-6560325
Fax:(86)538-6560325
Web Site:www.daiyin.com
Previous Company:Plantlive Plant Support Co.
Next Company:Shenzhen Rosfen Co.,Ltd.
Gel coat
Nightwear
Overalls
Step skirt
Sheep leather
Ski jacket
Yoga clothes
low-rise pants
bare midriff
Sleeveless
Underwear Waichuan
Square pants
Skateboard pants
A dress
Bottoming shirt
La crotch pants
Kimono
Maid installed
Hanbok
Fitness pants
Custom-made suit
Outer clothing
Straight Skirt
Knitwear
Western style clothes
Wclose
Chiffon shirt
Fishtail skirt
Chiffon Skirt
Half Skirt
Puff Skirt
Pleated
Underclothes
leggings
Bats shirt
Lucy Unit installed
Job loading
Wide leg pants
swallow-tailed coat
Invisible Underwear
POLO SHIRT
Tights
Raincoat
Muffled Skirt
Jacket Dress
Festival Dress
Kilt
tailored skirt
Flare Skirt
Bell-shaped skirt
NEWSLETTER SUBSCRIBE (EMAIL)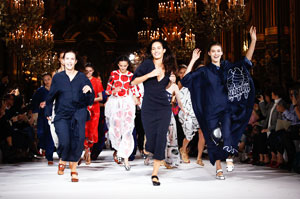 Online Fans