Company Name:company
Company Introduction:
Cheng guo crafts&gifts factory ,was established on 2002, located in YW city zhejiang province, which specialises in producing and developing hair decorations and party&dancing products,we can provide all kinds of goods with reasonable price&good quality&satisfy service.Meanwhile,we could produce any kinds of items as per customers demands. Our major products is all kinds of hair decorations,princess dresses,wings ,wands and hair accessories etc.. Our target is to provide good quality products to customers/quote reasonable price to customers/provide satisfy service to customers /recommend all new items to customers/,if you have any enquiries,please feel free to contact us,we will manage to meet your demands.
Business Type:10
Year Established:2002
No.of staffs: 11
No.of workers:13
Export area:19
Building area:zhejiang province
OEM/ODM:True
Address:Room1006,building32,changpai,Luohu
Telephone:(0086)755-25017445
Fax:(0086)755-25017446
Web Site:www.princessgift.com
Previous Company:China diya apparel co.,ltd
Next Company:Tongxiang Polar Bear Fur Products Co.,Ltd.
Gel coat
Nightwear
Overalls
Step skirt
Sheep leather
Ski jacket
Yoga clothes
low-rise pants
bare midriff
Sleeveless
Underwear Waichuan
Square pants
Skateboard pants
A dress
Bottoming shirt
La crotch pants
Kimono
Maid installed
Hanbok
Fitness pants
Custom-made suit
Outer clothing
Straight Skirt
Knitwear
Western style clothes
Wclose
Chiffon shirt
Fishtail skirt
Chiffon Skirt
Half Skirt
Puff Skirt
Pleated
Underclothes
leggings
Bats shirt
Lucy Unit installed
Job loading
Wide leg pants
swallow-tailed coat
Invisible Underwear
POLO SHIRT
Tights
Raincoat
Muffled Skirt
Jacket Dress
Festival Dress
Kilt
tailored skirt
Flare Skirt
Bell-shaped skirt
NEWSLETTER SUBSCRIBE (EMAIL)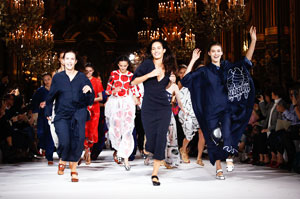 Online Fans