Company Name:Macau Star Mfg. Co., Ltd.
Company Introduction:
Macau Star Mfg. Co., Ltd. was founded in 1979 by Mr. Leung Hoi. At that time, the mill rented a manufactory of more than 7,500 square feet with an annual output of about 12,000 dozens sweaters and was staffed by only about 50 people. Although it was operated on a small capital. Mr. Leung successfully turned his mill into a flourishing one with his work experience, solid work style and an influx of immigrants from mainland China. Now, with an annual output of 30,000 dozens, the mill occupies a building area of more than 10,000 square feet and is staffed by about 120 people.
Business Type:China Manufacturer
Year Established:
No.of staffs: 11 - 50 People
No.of workers:101 - 500 People
Export area:Europe, Americ,Australia,Canada,Asia
Building area:Zhongshan,Guangdong Province,China
OEM/ODM:True
Address:PATIO DA CONCORDIA EDF.IND .WANG KAI 4 ANDAR 'C-D' MACAU
Telephone:(853)28513283
Fax:(853)28260650
Web Site:www.macaustar.com
Next Company:Zhuhai Wiseman Fashion Co.,Ltd.
Gel coat
Nightwear
Overalls
Step skirt
Sheep leather
Ski jacket
Yoga clothes
low-rise pants
bare midriff
Sleeveless
Underwear Waichuan
Square pants
Skateboard pants
A dress
Bottoming shirt
La crotch pants
Kimono
Maid installed
Hanbok
Fitness pants
Custom-made suit
Outer clothing
Straight Skirt
Knitwear
Western style clothes
Wclose
Chiffon shirt
Fishtail skirt
Chiffon Skirt
Half Skirt
Puff Skirt
Pleated
Underclothes
leggings
Bats shirt
Lucy Unit installed
Job loading
Wide leg pants
swallow-tailed coat
Invisible Underwear
POLO SHIRT
Tights
Raincoat
Muffled Skirt
Jacket Dress
Festival Dress
Kilt
tailored skirt
Flare Skirt
Bell-shaped skirt
NEWSLETTER SUBSCRIBE (EMAIL)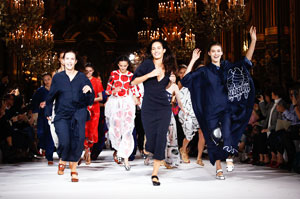 Online Fans