MAIJU LAINE
., 26 YEAR OLD RABBIT FROM
FINLAND
0 comments /

/ 2019-03-22 16:58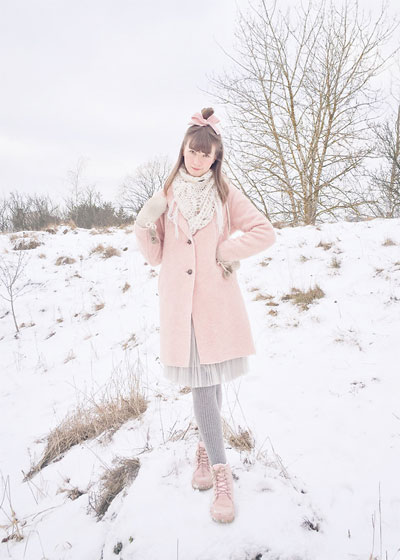 MAIJU LAINE SAYS…
LATEST LOOKS BY MAIJU LAINE.
COMMENTS
POSTED BY:

Maiju Laine
I am into lolita fashion, dolls, dolly aesthetic, cult party kei, jfashion, pastel colours, vintage, historic, rococo, victorian, 20s, 30s, 40s, quirky, creepy, moody, lo-fi, otome kei, cute, rabbits, romantic, sentimental, forgotten, wornout.
Online Fans
Kei Pham
Hmm.. where do I start.. I'm Kei. I love to sing,dance,act, draw,model and take pictures. I am a BIIGG camera whore! haha. My specialty is singing and my dream is to be a professional singer. If that doesn't work out.. bring on acting, modeling, musical theatre.. you get my point haha =)

I love performing/visual arts. It's my life <3
Anna Wiklund
Media student in Umea, northern Sweden, who loves fashion. I don't wear fur but I wear fringes, high clogs, wedges, chunky cocktail rings, oversize tops, skinny jeans, crochet, knits, harem pants and I love, love, love a simple style mixed with a bohemian touch. Hope you like it!
Andy Ker
i don't like filling up 'about me' because it's like never ending.
Tao Tao
nothing about me!
Tasha B
Fashion. Photography. Art. Textiles. Summer. Music. Singing. Dancing. Laughing. Friends. Family. Long Walks. Cuddles. Shopping. Meeting New People. Boys With Piercings. Christmas. Being Inspired. LOOKBOOK. ♥