Company Name:Shanghai Tirui INC
Company Introduction:
Shanghai Tirui Inc is a comprehensive company integrating design, manufacture and sales of garments, which is located in Shanghai China. With over two decades of innovation and experience, Tirui is able to shift from a small factory engaging in wholesale business in local market to a big group expanding business overseas. We specialize in 3 main production systems: knitwear, silk goods and accessory. After years of hard work, we have won a wide reputation home and abroad for our delicate workmanship, top grade quality, reasonable price and prompt delivery. Our teams are always prepared for catering to clients' needs. New to Shanghai Tirui? Send us your ideas, and we'll provide a sample within just a couple of days. Our promise is that making each client enjoy business with us. If you're looking for a professional manufacturer to build a win-win business relationship, so here we are! Tel: 86-21-69587115 Fax:86-21-50707522 E-mail:dawn5656@gmail.com
Business Type:China Manufacturer
Year Established:
No.of staffs: 12
No.of workers:14
Export area:19
Building area:shanghai
OEM/ODM:Yes
Address:
Telephone:
Fax:
Previous Company: nothing
Next Company:Haining Bierte Knitting Co., Ltd.
Gel coat
Nightwear
Overalls
Step skirt
Sheep leather
Ski jacket
Yoga clothes
low-rise pants
bare midriff
Sleeveless
Underwear Waichuan
Square pants
Skateboard pants
A dress
Bottoming shirt
La crotch pants
Kimono
Maid installed
Hanbok
Fitness pants
Custom-made suit
Outer clothing
Straight Skirt
Knitwear
Western style clothes
Wclose
Chiffon shirt
Fishtail skirt
Chiffon Skirt
Half Skirt
Puff Skirt
Pleated
Underclothes
leggings
Bats shirt
Lucy Unit installed
Job loading
Wide leg pants
swallow-tailed coat
Invisible Underwear
POLO SHIRT
Tights
Raincoat
Muffled Skirt
Jacket Dress
Festival Dress
Kilt
tailored skirt
Flare Skirt
Bell-shaped skirt
NEWSLETTER SUBSCRIBE (EMAIL)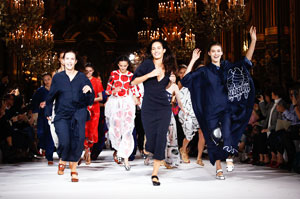 Online Fans