Company Name:Qingdao Better Swimwear Manufacturing Co., Ltd.
Company Introduction:
As a swimwear, swimsuits, swimming aids, beachwear and bra cup manufacturer in China with over 10 years experiences, Qingdao Better Swimwear Manufacturing Co., Ltd. can provide you with high quality men's swimwear, swimming trunks, women's swimwear, swimsuits, children's swimwear, children's swimming aids, children's floatation jacket, surfing suits, diving suits, Chinese patented swimwear bra cups and beachwear. As a well-experienced manufacturer, we can also provide OEM services and produce swimwear, swimsuits, swimming aids, floatation vest, surfing suits & diving suits and swimwear bra cup according to customers' samples. Thanks to the low labor cost in China and state-of-the-art technology, the price of our products is very reasonable yet their quality is very good. Our products are the best solution for your spare parts sourcing and OEM service. We also can produce the products according to the customer's design and samples.
Business Type:China Manufacturer
Year Established:
No.of staffs: 12
No.of workers:12
Export area:
Building area:
OEM/ODM:No
Address:Flat G 24th Floor Tianzhi International Building, Qingdao Free Trade Zone
Telephone:(86)532-86760519
Fax:(86)532-86760519
Previous Company:Haining Bierte Knitting Co., Ltd.
Gel coat
Nightwear
Overalls
Step skirt
Sheep leather
Ski jacket
Yoga clothes
low-rise pants
bare midriff
Sleeveless
Underwear Waichuan
Square pants
Skateboard pants
A dress
Bottoming shirt
La crotch pants
Kimono
Maid installed
Hanbok
Fitness pants
Custom-made suit
Outer clothing
Straight Skirt
Knitwear
Western style clothes
Wclose
Chiffon shirt
Fishtail skirt
Chiffon Skirt
Half Skirt
Puff Skirt
Pleated
Underclothes
leggings
Bats shirt
Lucy Unit installed
Job loading
Wide leg pants
swallow-tailed coat
Invisible Underwear
POLO SHIRT
Tights
Raincoat
Muffled Skirt
Jacket Dress
Festival Dress
Kilt
tailored skirt
Flare Skirt
Bell-shaped skirt
NEWSLETTER SUBSCRIBE (EMAIL)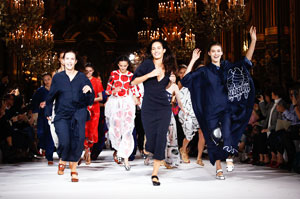 Online Fans